Talk on sleep apnea and heart problem
Many recent studies proved that sleep apnea can cause or worsen many kinds of heart problems. Therefore, HomeCare invited a patient care group called "Care For Your Heart" to jointly organize a seminar for a group of people who suffer from different kinds of heart diseases. It was the first time that we held a sleep apnea talk for heart disease patients and the feedbacks were amazing. The talk was conducted by Dr.Chan Ka Wa, a respiratory specialist who has rich experience in treating sleep apnea. Audience was eager to ask questions and they are all very attentive during the seminar.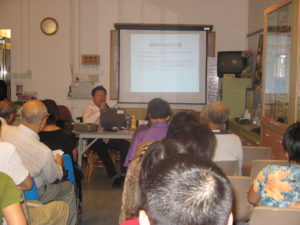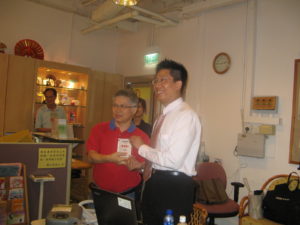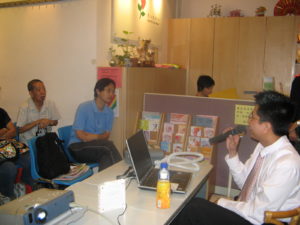 (Left)Dr.Chan was answering audience's questions patiently.
(Right)Councillor of "Care For Your Heart" presented a testimonial to Dr.Chan.