Clinical Meeting – Introducing New Provent Therapy in HKSSM (HK Society of Sleep Medicine)
Date: 6 Dec 2010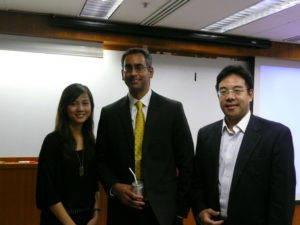 (Right)
Ms.Shirley Chiu – Marketing Manager of The HomeCare Medical Ltd., sole distributor of Provent Therapy in HK.
Dr. Doshi, founder of Provent.
Dr.Edwin Poon, a well-known respiratory specialist in HK.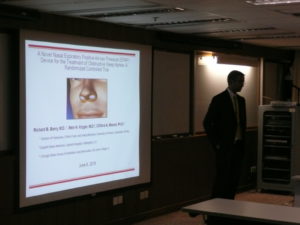 Dr.Doshi from Stanford University, also the founder of this innovative product, is giving a speech on the new Provent Therapy Technology to the audience.