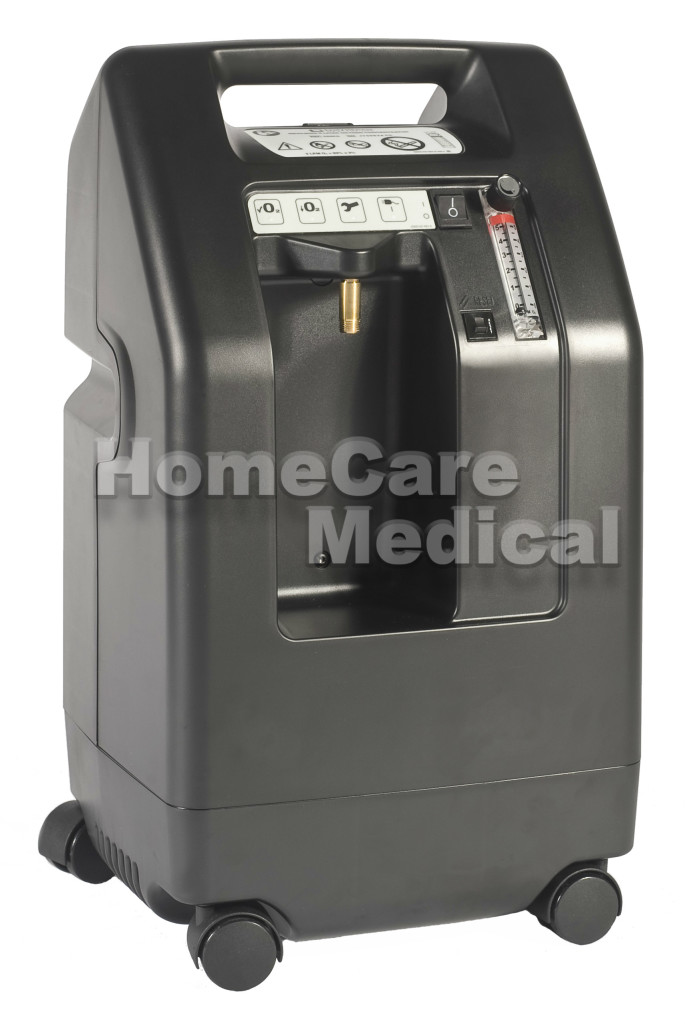 DeVilbiss 525KS 5L Oxygen Concentrator (Import from USA)
Model No. : 525KS
5 Liter Compact Oxygen Concentrator
The newest addition to the DeVilbiss family of oxygen concentrators features an attractive minimalist design that's far less obtrusive in a patient's home. While the design is new, the 5 Liter Compact Concentrator incorporates many of the field-proven internal components featured in popular DeVilbiss models including the 515A or 303 Concentrators — more than 70% in fact, to facilitate maintenance and repair. Plus, this new compact concentrator provides unmatched performance, patient safety and ease of use.
Features

Exclusive DeVilbiss OSD® (Oxygen Sensing Device) standard on every unit — increases accuracy and reliability for longer service intervals

Noticeably quiet operation

Readily accessible patient controls and protected cannula fitting

Two-year dealer service interval*

Recessed humidifier nook prevents damage

Easy to assemble/disassemble two-piece cabinet for ease of maintenance

Lockable flow meter — Pediatric flow meter available

Convenient top and side handles for easy transport


Accommodates up to a 50-foot cannula (15.3 meters)
Specification
Dimensions (H x W x D): 62.2 cm x 34.02 cm x 30.4 cm

Weight: 16.3kg

Sound level : 40 dbA (50Hz)

Flowrate: 0.5 – 5 l / min

Oxygen concentration : 93% ± 3% (0.5 – 5l / min) 

Electrical requirements : 230V / 50 Hz   

Power consumption : approx 290 watt at 2 l / min and approx. 312 watt at 5 l / min